News
Query Your Media Library System and Scan Assets with Your Mobile Device
August 5, 2013
Nesbit Systems is pleased to announce that you can now access your Media Library System with Android and Apple mobile devices, including iPads. With this new product you truly can have 24/7 connectivity to your MLS data, anywhere you may be.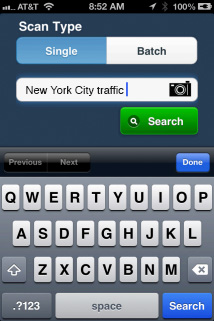 Our MLS Mobile product gives you this rich set of features:
Scan an asset and retrieve the information for it in MLS

Query the MLS database for any specific asset or group of assets

Scan assets in and out of locations, tracking their movement wherever they may be

Click to see additional screen shots of MLS Mobile.
MLS Mobile brings asset management right to your mobile device. Please contact us for more information. We think it will bring a new level of productivity to your asset management workflow.
< Previous Article
Next Article >
Newsletter Signup
Recent News
Request a Demo
To learn more about our products or to schedule an online demo, please click here