News
Now Have Full Access to Nesbit Media Library System Using Your Mobile Device
November 4, 2013
YES! Now you can have complete access to your Media Library System using your Android or Apple mobile device.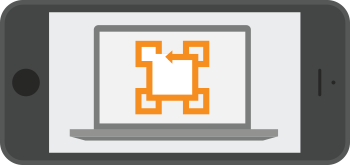 MLS can be accessed through a variety of standard remote protocols, including Remote Desktop Protocol (RDP) and Virtual Desktop Infrastructure (VDI). Microsoft released software for both iOS and Android devices that make Windows applications, such as MLS, very usable on tablets and can be productive on phones too. You can pair your mobile device with Bluetooth barcode scanners for a complete, portable MLS solution.
It's an easy setup, and we can assist your IT group in getting this implemented. If you'd like more detail please contact us at support@nesbit.com.
< Previous Article
Next Article >
Newsletter Signup
Recent News
Request a Demo
To learn more about our products or to schedule an online demo, please click here